Our Mission & Vision
Mission
We help building construction product designers and manufacturers to EFFICIENTLY perform through DEMOCRATIZED and INTEGRATED software solution.
Vision
Creoox aim to be a trusted partner in innovative and unque digital solutions for the construction market.
Our Values
Freedom
We value the fact that each of us has a choice. There are always at least two possible ways out . Be the trendsetter, not the follower.
Ownership
Your ownership is key for us. We take care of it, we respect it and you and only you should manage it.
Trust
Trust is the foundation of a successful and long-term relationship. It is crucial for there to be a transparent, health and honest.
Our history
Creoox established the principality of Liechtenstein has been founded on the heritage/base of Bastech Consulting. From the beginning company is focused on advanced software and engineering and BIM solutions for the Construction industry.
Our several years of experience and the individual competences of our people define us as a team and trusted partner in business. We focus on supporting our customers in finding and solving their problems because the advanced technologies we use are only a tool.
Supporting the Open Source community
At Creoox, we are committed to supporting the Open Source community. We see this as part of our plan to democratize software. On the one hand we use such solutions as part of our overall software, creating the other modules ourselves, on the other hand we share our achievements with the Open Source community giving them the possibility to use our solutions themselves.
Industry 4.0
Creoox follows and supports the revolutionary movement known as Industry 4.0 allowing its clients to differentiate through the unique engineering applications and configurators. Although our simply-looking and intuitive applications are very easy to handle and understand, they utilize advanced technologies and engineering solvers at the back-end. Such a solution provides very accurate and optimized results meeting performance criteria as well as economical advantage.
Our team
First of all, Creoox is a group of fantastic people. People who share the company's values and who are close to the company's mission and vision. In addition to the Management Board, behind Creoox is a group of world-class professionals in the areas of IT programming (WebGL, javaScript, C++, C#, Phyton), construction engineering, 3D modelling, BIM design and much more.
Currently, our team consists of 16 people but we cooperate with many independent specialists in selected areas also.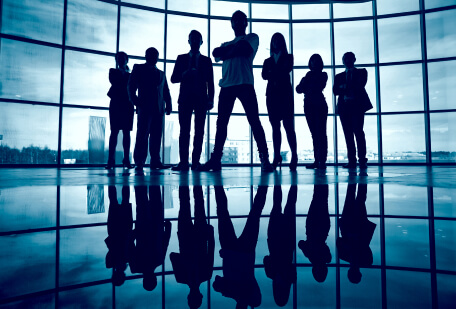 Management Board
Tomasz Basinski
CEO & Founder
Responsible for finance and general business development.
A leader with a wide range of competences and engineering skills. High quality relationship is the top priority for him
M. Sc. & Eng. of Civil Engineering, MBA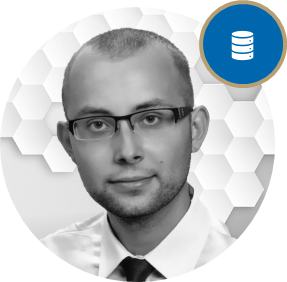 Responsible for Information technology (IT) developement
Any technology stack does not scare him. Tough challenges motivate him the best.
M.Sc. in Civil Engineering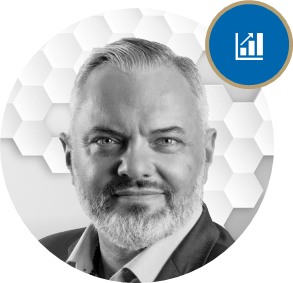 Włodzimierz Kurpiński
CCO / CMO
Responsible for commercial & communication activities
Dynamic and creative in his actions. Could supply the whole company with his enthusiasm. Strongly results-oriented.
M. Sc. & Eng. of Civil Engineering, MBA
Joint Venture
In early 2021, Creoox and XeoLabs have joined efort to continue their journey into the world of digital BIM together. We became strong and exclusive partners to growth up our businesses.
Lindsay Kay is a world-class software developer who specialises in developing browser-based 3D solutions for BIM, engineering and medical visualisation using webGL.
Our membership
Bauen digital Schweiz / buildingSMART Switzerland
Build digital Switzerland / buildingSMART Switzerland is the leading platform for the digital transformation of the Swiss construction and real estate industry and includes institutions, associations and companies along the entire value chain. The goal is to enable digitization and thus end-to-end cooperation among all stakeholders throughout the lifecycle of a building. Building digital Switzerland develops practicable instruments that can be used by all actors in the construction and real estate industry and, using best practices, demonstrates concretely the benefits of digital transformation.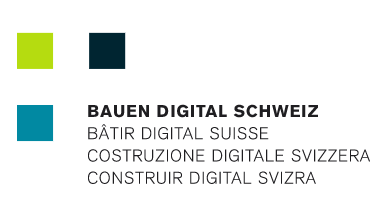 Ketenstandaard – Bouw En Techniek
The Ketenstandaard is a foundation that develops, manages and promotes a number of specification, identification, classification and electronic communication standards for the construction, real estate, maintenance and installation chain.
Foundation has more than 4000 affiliated participants that are active in the entire construction sector from clients, housing corporations, architects, specifiers, engineers, construction and / or maintenance companies, installers, painters and wholesalers to manufacturers and software partners in construction, infrastructure and technology.
SwissPropTech is an independent innovation network that supports native and foreign property technology companies to grow their businesses on national and international real estate markets.
Together with strategic partner Swiss Circle, SwissPropTech encourage the real estate and building industry to boost innovations to get ready for the digital age.
Our References
Our clients are our partners
sharing responsibility & long-term partnership