Tekla Structures – dedicated PlugINs for Manufacturers
Tekla Partner
Creoox is an Official development Partner of Tekla Structures.
Our experienced team specialize in development of custom solutions to our Clients using Tekla Open API. We can deliver any type of custom tool required by customer, however our primary focus are Manufacturers of Building systems, Prefabricated elements and BIM relevant interfaces.
We are civil & structural engineers so we believe that we understand business well.
Tekla customised Add-ons & PlugINs for Manufacturers
Do you provide products for building industry?
Would you like to have built your products as native Tekla Structures objects?
Would you like other Tekla Structures users to be able to use your products in their projects easily?
Do you want to motivate engineers by increasing their effectiveness & comfort in using Tekla Structures?
Would you like to be able to share yours products with other software?
Then we have the answer.
Our primary focus is to deliver intelligent solutions for Manufacturers in steel and concrete industry segment.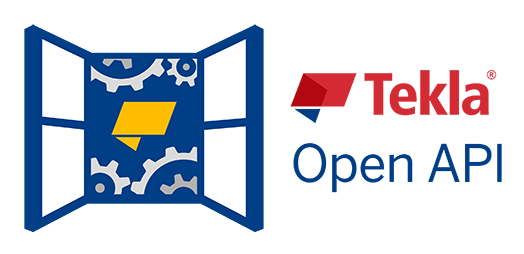 Digital content for Manufacturers
Our technologies allow to digitize Manufacturers products effectively in order to behave as native Tekla Product.
It is not only about 3d geometry but also Product Information ("I" in BIM) and its intelligent behavior within Tekla Projects.
BIM compatible products
Developing products as Tekla native objects is 100% BIM compatible.
BIM interoperability focus means for us, that we are able to digitise Products to the native format of Tekla Structures, as well as IFC, Revit      and many more.
This allows all participants, such as Investor, Architects, Engineers, Detailers or Manufacturers reach their project objectives easily and always on time.
Development for Tekla Structures is more than our daily business.
Our engineers are passionate and creative in providing solutions not only to our customers but also to the whole community.
Visit our TeklaOpenAPI facebook group to find out more about sample plugins we have been created.
Typical Use Cases
Digitalisation of intelligent, static or parametric, native Tekla objects such as:
precast elements, formwork, fasteners, anchors, anchor channel, insulated wall, connectors, reinforcement, sandwich wall, sandwich panel, composite deck profile, wire loops, steel wall shoes, lifting anchor, steel base bolts, steel rebar, concrete forms, precast concrete.
Tekla Structures, Tekla Open API, BIM PlugIN, Tekla Extension, Software AddON, BIM Content, BIMOBject, BIM for Manufacturer
#tekla - Latest News
August 26, 2019
We are proud of our Tekla PlugINs development team for contribution to the success of…